Login
Log in if you have an account
Register
By creating an account with our store, you will be able to move through the checkout process faster, store multiple addresses, view and track your orders in your account, and more.
Create an account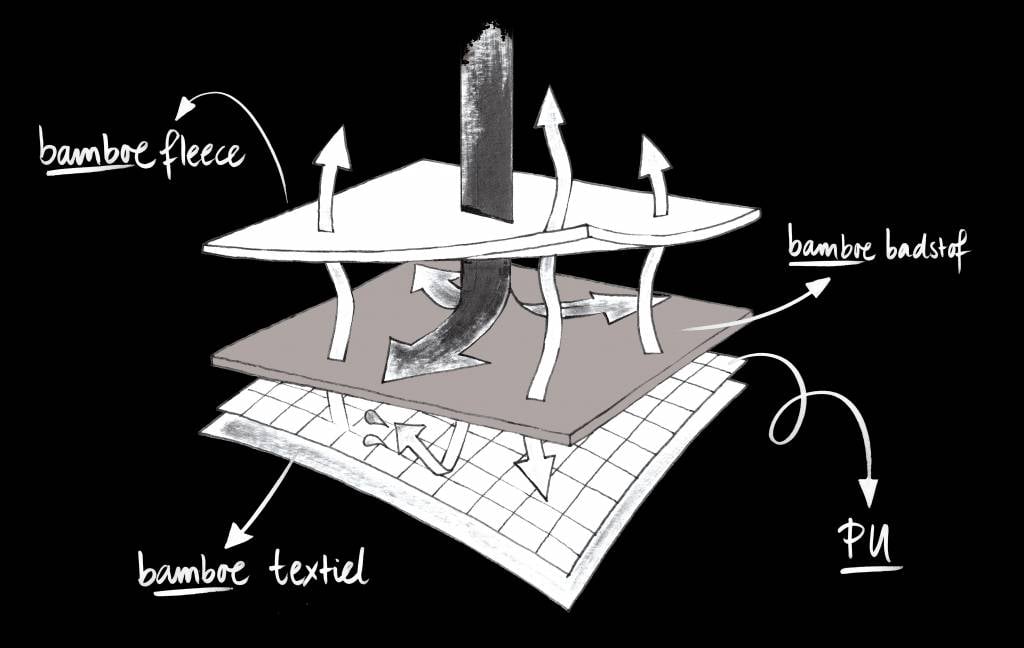 Menstruation is a natural part of life for most women, but it often brings discomfort. Fortunately, more and more innovative solutions are available to alleviate these discomforts. One of the most notable innovations is menstrual underwear made from bamboo. This revolutionary product not only provides comfort and convenience, but also contributes to a more sustainable future.
What is Bamboo Menstrual Underwear?
Bamboo menstrual underwear is designed to collect menstrual blood without the use of traditional disposable products, such as tampons or pads. The underwear is made of bamboo fibers, which are naturally hypoallergenic and antibacterial. As a result, it offers a healthier and more durable option for women during their periods. The underwear features a 3-layer crotch with an absorbent and anti-leak feature.
The Benefits of Bamboo Menstrual Underwear
Environmentally friendly: One of the biggest advantages of bamboo menstrual underwear is its environmental friendliness. Bamboo is one of the fastest growing plants in the world and requires little water and no pesticides. This makes bamboo a sustainable material, helping to reduce waste produced by disposable products.
Breathable and Comfortable: Bamboo fibers are naturally breathable and feel silky smooth on the skin. This underwear therefore provides comfort and prevents skin irritation. It is also highly absorbent, which means you can feel fresh and dry all day long.
Hypoallergenic and Antibacterial: The natural properties of bamboo make the underwear hypoallergenic and antibacterial. This is especially important for women with sensitive skin, as it reduces the risk of irritation and infection.
Economical: Although the initial investment in bamboo menstrual underwear may be slightly higher than disposable products, it lasts much longer. This means you'll save money in the long run because you won't have to constantly buy pads or tampons.
Reduction of Waste: By choosing bamboo menstrual underwear, you are helping to reduce waste in the environment. You avoid the pollution associated with the production and disposal of disposable products.
Stylish Design: Bamboo menstrual underwear from Pavone is available in a variety of stylish designs and colors so you can feel confident and comfortable during your period.
How to Care for Bamboo Menstrual Underwear
Caring for bamboo menstrual underwear is easy. Here are some tips:
Rinse the underwear with cold water after use to avoid stains.
Wash underwear by hand or machine at 40C or 60C, note that rpm should not exceed 800.
Avoid using harsh detergents or fabric softeners.
Let the underwear air dry to prolong its life.
Bamboo menstrual underwear is an innovative and sustainable choice for women looking for comfort, health and environmental awareness. It offers numerous benefits and contributes to a cleaner planet. View the full range of Pavone Lingerie here.